AidEnvironment celebrates Earth Day with a new content series, 'Insights from the field'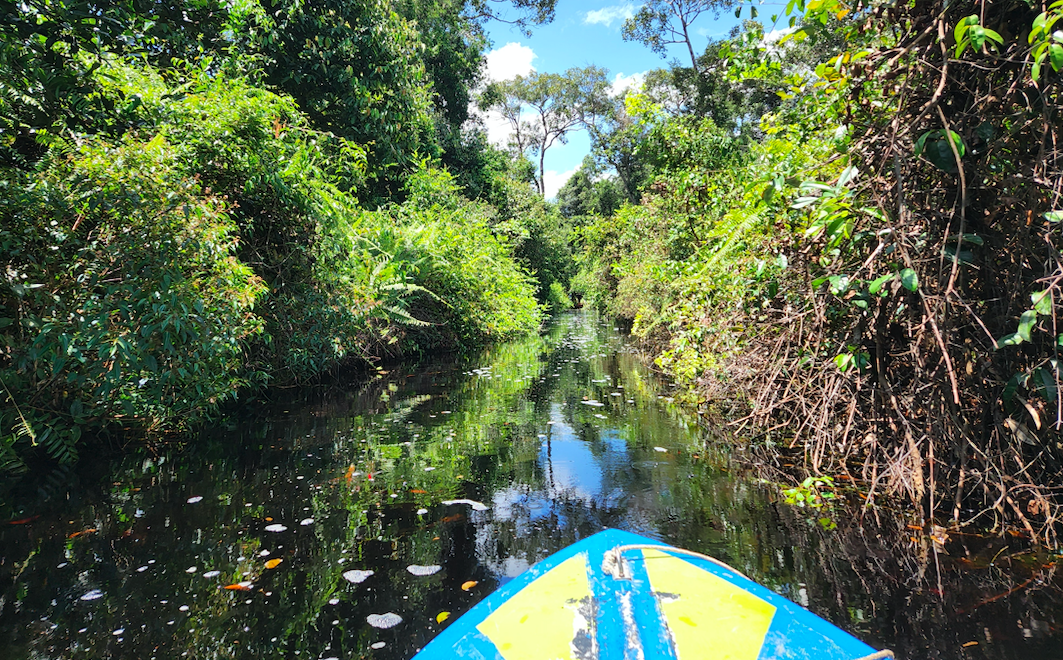 On Earth Day, AidEnvironment is launching a special content series featuring stories from the ground. Called 'Insights from the field', our regional teams working in project sites and alongside local experts, farmers and community members aim to share reflections, ideas and lessons learned based on realities on the ground. This post is first of the series and features AidEnvironment programs in Indonesia, Uganda and the Philippines.
Protecting orangutan habitat: from satellite analysis to walking through forests
"After years of analysing deforestation data, finally being able to visit forests bordered by palm oil and industrial tree concessions adds immense depth to our reporting. As part of our pulp and paper project, we've been working on a report that demonstrates the crucial role of the timber sector in protecting orangutan habitat. Walking through forests at risk makes the work so personal for me and the Aidenvironment team in Ketapang," said Jack Cunningham, Aidenvironment Researcher, after a field visit to the Mendawak landscape in Indonesia.
Aidenvironment's project, Corporate Sustainability of Pulp and Paper, aims to increase the transparency and sustainability of Indonesia's timber sector. In May, we are publishing a report on industrial tree concessions that hold the key to Borneean orangutan conservation. The report will reveal ten companies that have the most remaining forested orangutan habitat which are at risk for deforestation.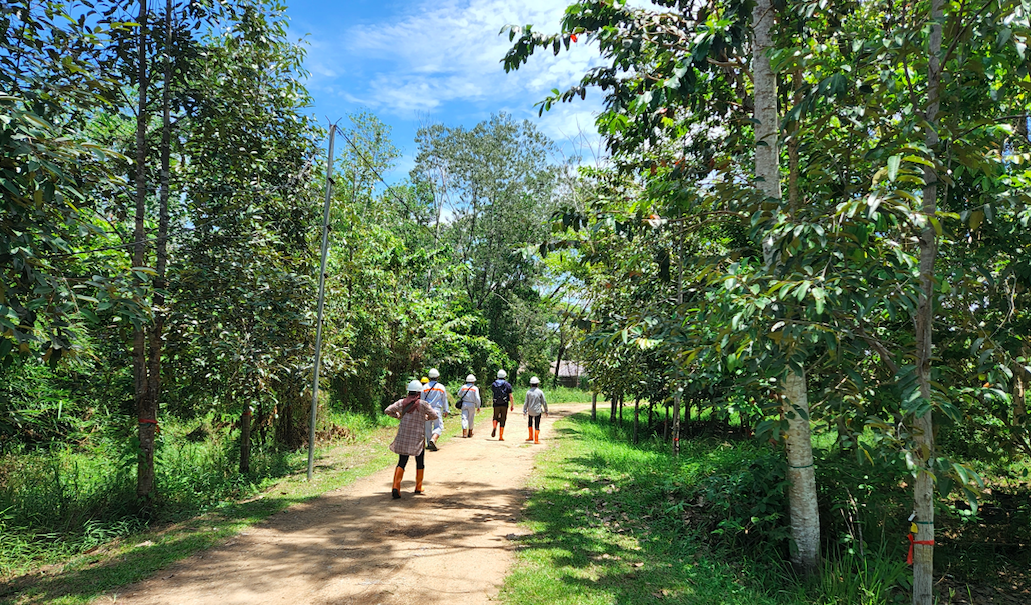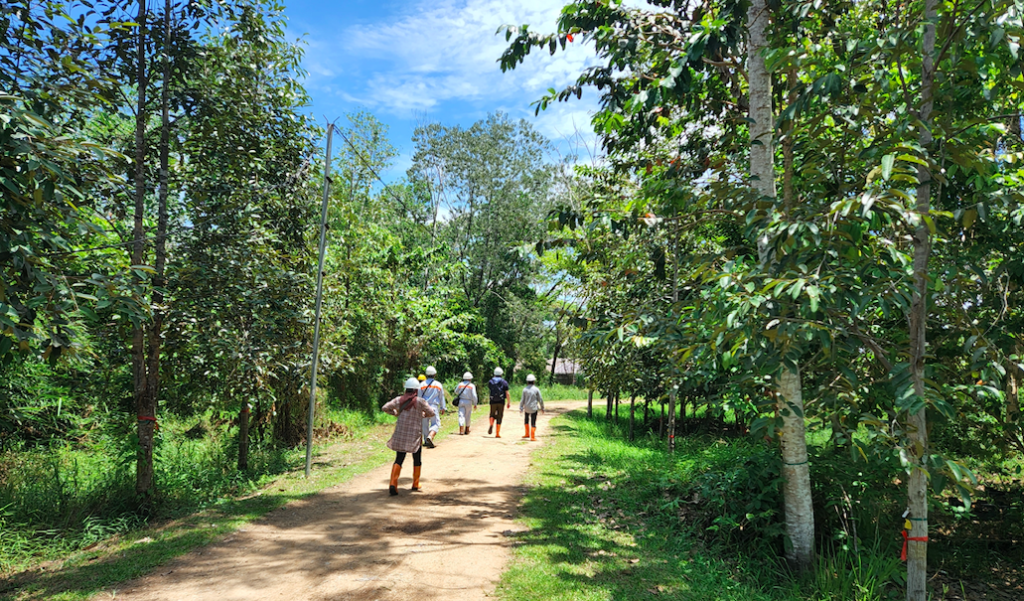 A field visit to the Mendawak Landscape (source: AidEnvironment, 2022)
Holistic solutions in green future farming
In the slopes of Mount Elgon, Uganda, AidEnvironment is seeing results from the Green Future Farming (GFF) program, supported by the IKEA Foundation, that aims to make regenerative agriculture profitable for farmers through capacity building, landscape restoration, and improved market systems. AidEnvironment program managers Raymond and David share more about the program.
"We have seen that rising population in Mount Elgon has put pressure on the land for people to secure food, water, settlements, timber, fodder, and energy. To address these challenges, AidEnvironment is working to restore degraded ecosystems, including forests, riverbanks, and mountainous areas. We always make sure that interventions are holistic and consider existing resources as well as how communities interact with the environment to secure their needs. For example, we work with cattle farmers on using cow dung to produce fertilizer and biogas, turning waste into farming inputs and a low-cost energy source. Capacity building activities also build communities' knowledge on sustainable agroforestry and forest management, which increases food security and household income. These activities work alongside other interventions, such as agroforestry systems in coffee farms, banana tree production with indigenous tree species, and access to finance through village savings mechanisms and low-cost credit. With a combination of different solutions, we work towards creating systems where both nature and community members are thriving," said AidEnvironment program coordinator David Mwayafu.
"I'm personally excited about our work on biogas digesters. It is a single solution to multiple challenges – helping address deforestation, soil erosion and degradation in coffee growing. It is implemented through a blended financing model involving a 40% subsidy, a loan component, and beneficiaries' up-front own contributions. Farmers are receiving it well. We have established demonstration farms to increase its uptake, and early results are showing reduced pressure on trees as biogas availability reduces reliance on wood fuel. Less money spent on firewood and chemical fertilizers also allows farmers to invest in production. Finally, the byproduct is being used in gardens to replenish soil fertility to raise coffee yields. We look forward to sharing more stories from farmers," said AidEnvironment program coordinator Raymond Tumuhaire.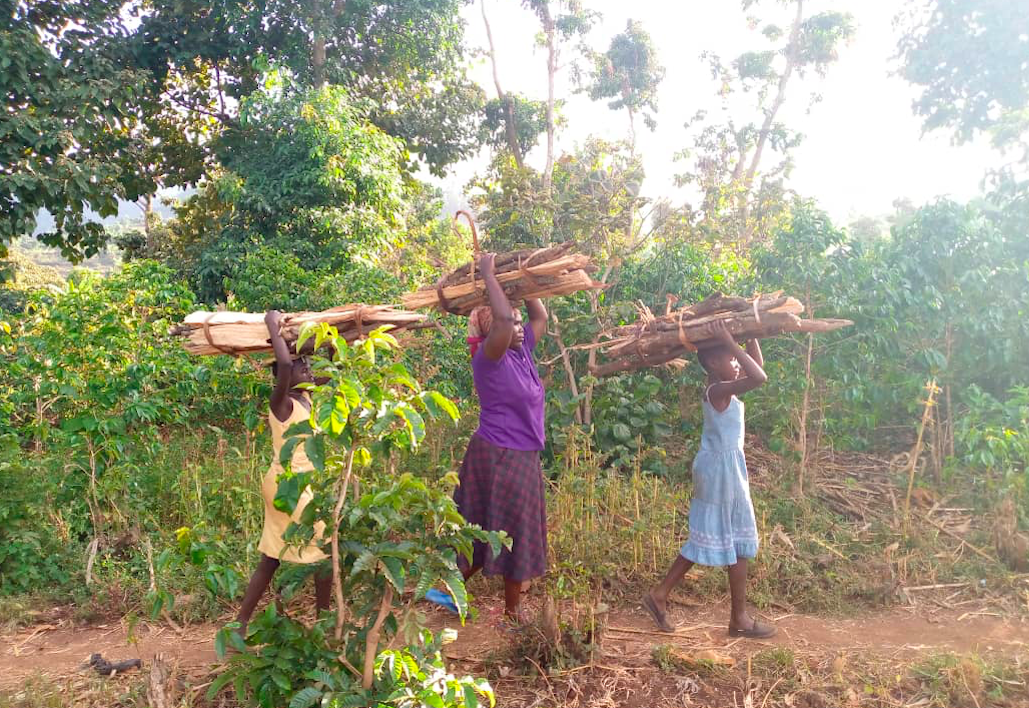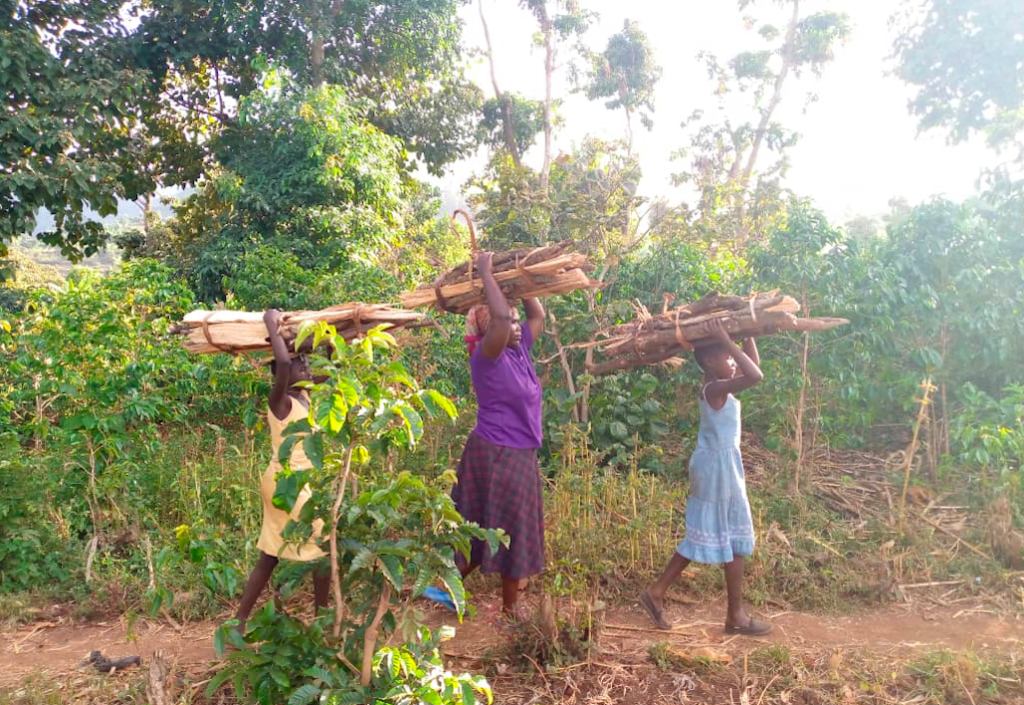 The community's former practice of collecting firewood for cooking (source: AidEnvironment, 2022)
Farmers' enthusiasm and innovation in going bananas
In Carmen, the Philippines, Aidenvironment is working with NGOs, universities and local government actors on a value chain development program. Called Going Bananas, we support farmers in shifting away from unsustainable crops that lead to erosion and water runoff, and instead transition to organic bananas that conserve soils while increasing farmer incomes.
"We were in Carmen to build demo plots with local farmers who are preparing to start planting bananas instead of other crops. I was inspired by their enthusiasm and willingness to learn and try new methods, such as using the auger to measure soil depth, learning the A-frame system of agroforestry and intercropping systems to increase groundwater retention and reduce erosion. As we examined the soil, they recognized why erosion happens and how intercropping banana trees will help address it. We're about to start planting and looking forward to see results," said Irene Cahyani, Aidenvironment project manager.
For more information on projects featured in this article, please feel free to reach out to Jack Cunningham, David Mwayafu, Raymond Tumuhaire, and Irene Cahyani.