Water Resource Management for WASH: strengthening communities for climate resilience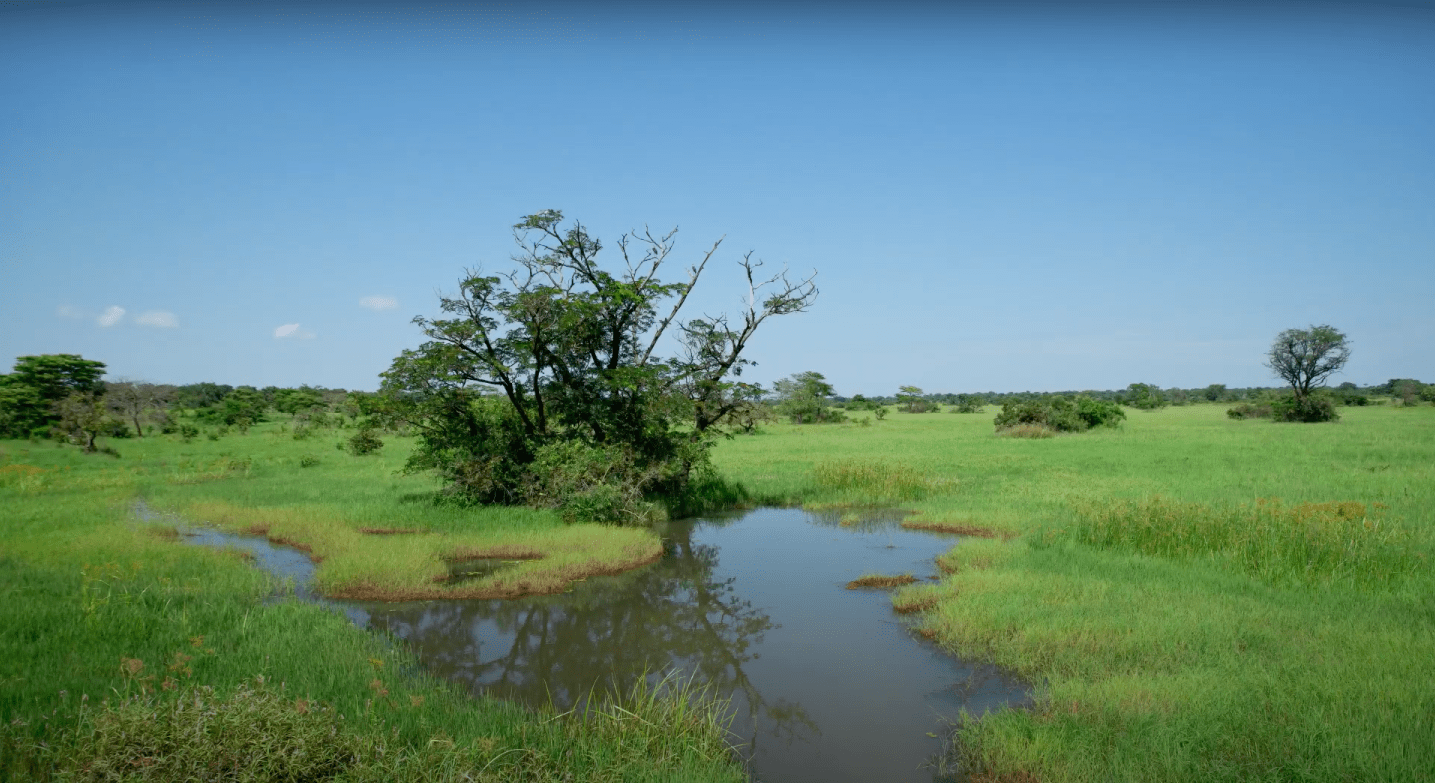 Northern Uganda experiences floods and droughts, impacting water supply, hygiene and health, and livelihoods. These floods and droughts seem to become more extreme, possibly linked to climate change.
In the framework of the WASH SDG programme, RAIN (a brand of Aidenvironment) together with AMREF Flying Doctors and Simavi (all members of the WASH Alliance International), has piloted a solution to this problem in 2018. In Olyelowidyel – Agago District, elevated road culverts were constructed in a dam to create an artificial wetland at the upstream side of the road / dam. During the rainy season, this wetland enables water to infiltrate, be buffered and filtered as ground water, and to be pumped as drinking water during the dry season. The wetland itself provides water for livestock and agriculture, thus improving food security. The elevated road secures access to markets, hospitals and schools.
Three years after the construction works were finished, the drinking water pumps indeed provide continuous drinking water, and people use the road throughout the year. The pilot has shown that it is possible to combine IWRM and WASH to enhance climate change resilience.
In this video, community members talk about the problems and solutions. It was shown on 24 August, during SIWI World Water Week 2021, in the session "Water Resource Management for WASH: strengthening communities for climate resilience".
The WASH SDG Consortium is formed by the WASH Alliance International (lead by Simavi), Plan International Netherlands and SNV. These organisations partner with a large number of other NGOs and public/private institutions in the countries where the programme is implemented, as well as from the Netherlands.
The WASH SDG Programme is financed by the Dutch Ministry of Foreign Affairs through the Inclusive Green Growth (IGG) department.
For more information, please contact Niels Lenderink