The Systemic Impacts of Voluntary Sustainability Standards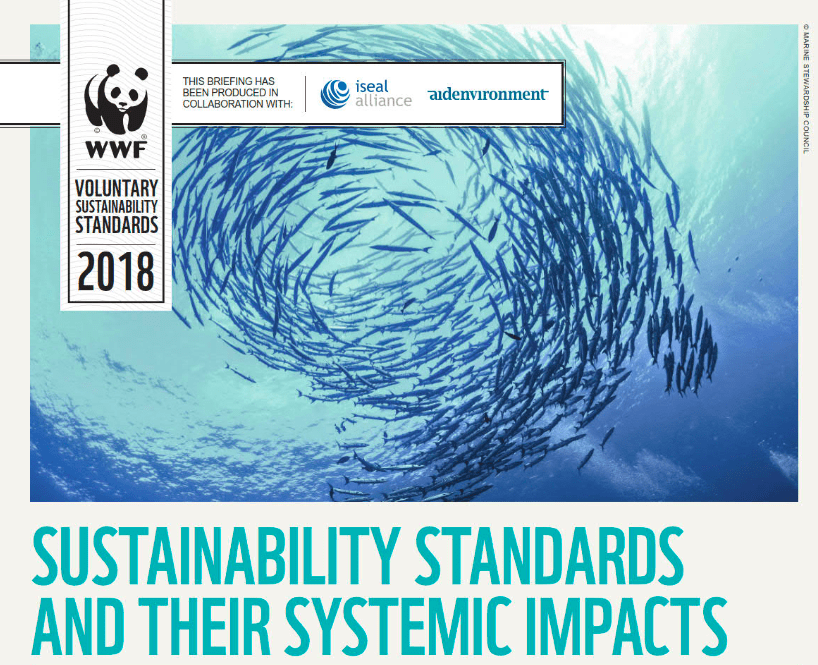 A White Paper. There is growing evidence of the positive impacts that Voluntary Sustainability Standards (VSS) have in areas where certified entities operate. Increasingly, these voluntary standards also influence the enabling environment for the adoption of their standards and to have broader effects that support their mission. However, there is not yet a lot of evidence of these so-called systemic impacts of VSS on the enabling environment.
WWF and ISEAL asked Aidenvironment to explore this uncharted territory by providing a working definition for the concept of systemic impacts as well as by synthesizing the evidence of systemic impacts of ISEAL Alliance standards. The goal is to help VSS and their stakeholders become more effective in improving the enabling environment for adopting sustainable production practices.
Results. Changes in the enabling environment typically address systemic issues and their underlying root causes. In our research, we identified several examples of systemic impacts involving VSS. These systemic impacts can be both tangible and intangible in nature. By monitoring systemic impacts, VSS can inform their strategies and present a more complete value proposition to partners. On top of this, it has the potential to further promote standard adoption and result in systemic changes that achieve more sustained impact at a larger scale.
Click here for the full documentation.
For more information, please contact: Jan Willem Molenaar