AidEnvironment builds dams with communities in Ethiopia #WorldWaterDay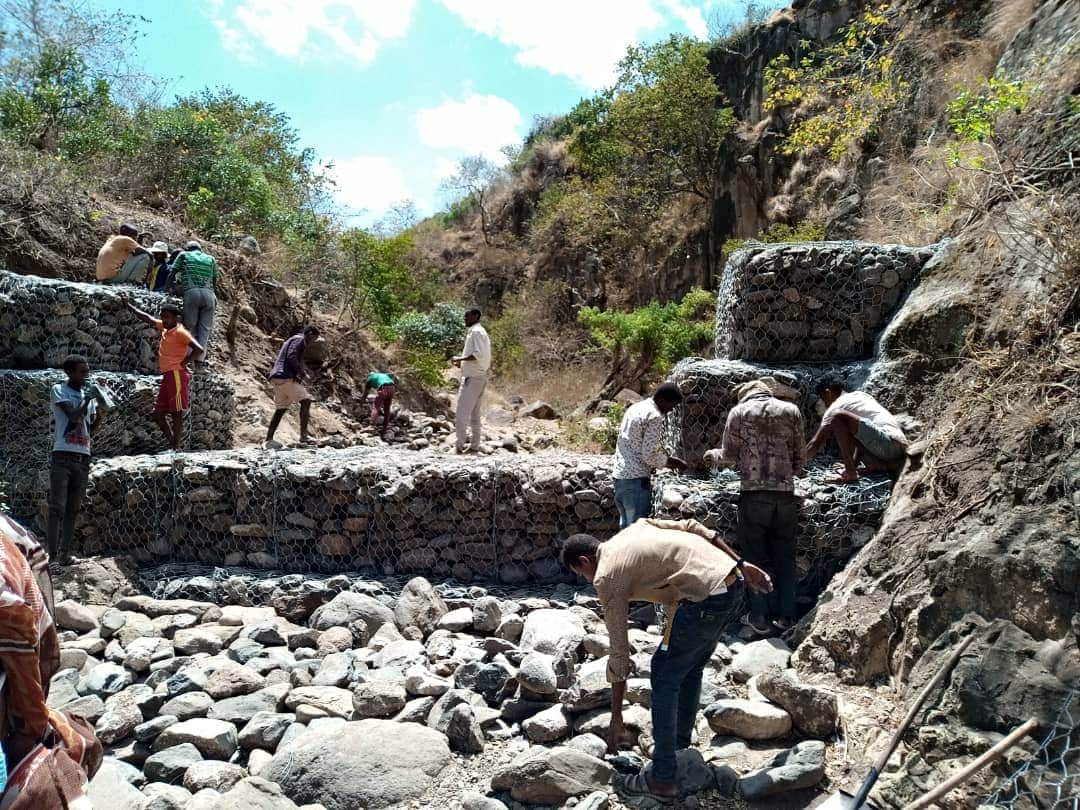 The theme of this year's #WorldWaterDay is "Groundwater: Making the Invisible Visible". A great opportunity to highlight the potential of this resource! In many projects, AidEnvironment uses the subsurface to store excess water from the wet season for use in the dry season. Even though the water is stored out of sight, it can for instance be abstracted through shallow wells or help maintain the baseflows of rivers.
In a small river in Ethiopia for example, AidEnvironment is currently building gabion check dams together with communities and the AfricaJUICE farms. We expect that these structures will slow down the flow in the river and enhance groundwater recharge. This will probably reduce floods downstream and increase the irrigation water availability in the dry season. It is a cheap measure with many potential benefits for the communities and farms, including:
providing additional water supplies

providing water to local communities in a long-term sustainable manner allowing them to become more climate resilient and strengthening their livelihoods

improving the relationships between the communities

positively impacting sustainability goals in environment, water and gender
For more information, please reach out to Rommert Schram.