Automotive industry is not doing enough to mitigate deforestation risks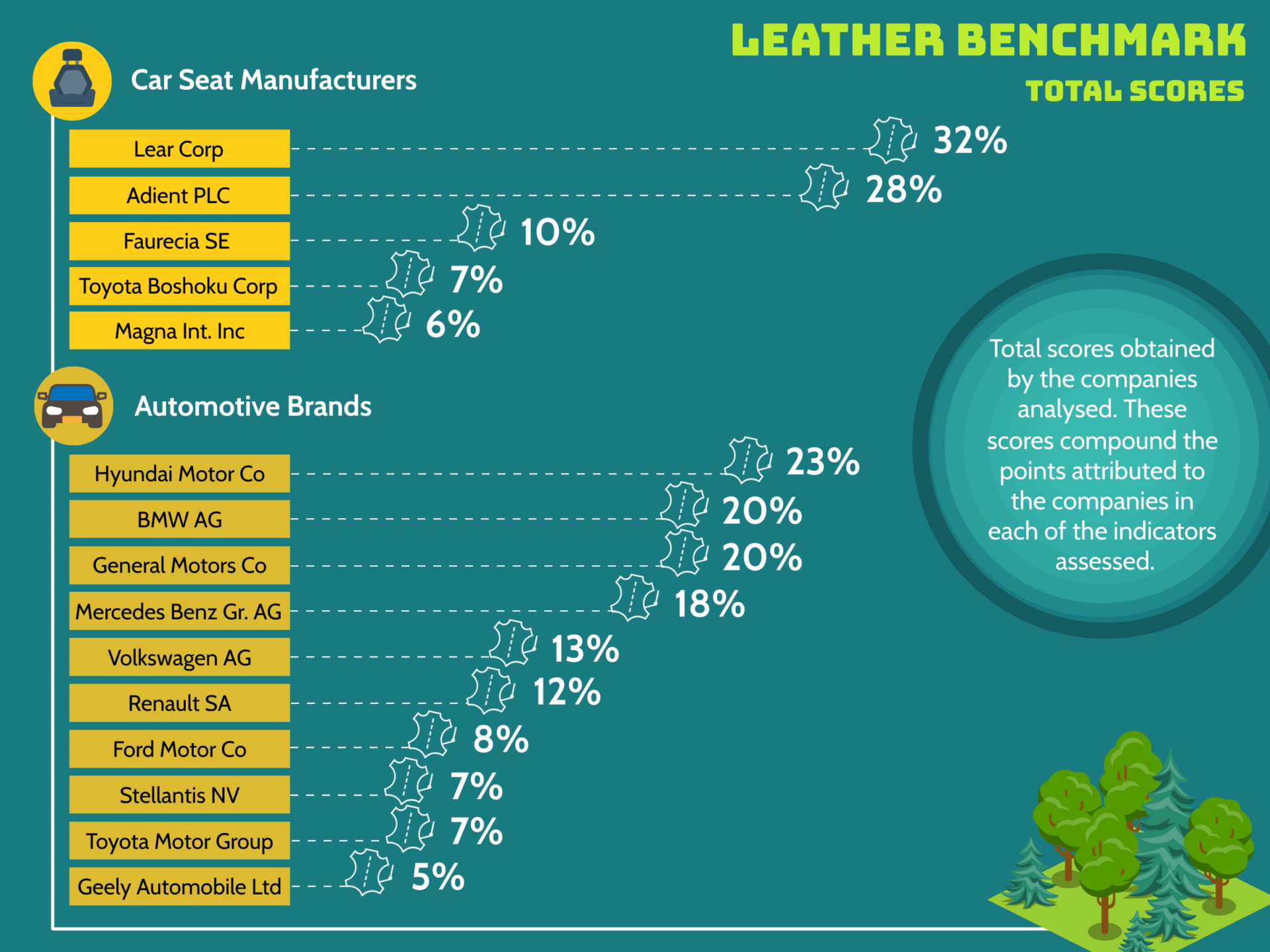 Following a 2021 report on the role of the car industry in driving deforestation, Rainforest Foundation Norway (RFN) has now assessed 15 companies in the automotive supply chain (10 car brands and 5 car seat suppliers) on how each of them addresses leather-related deforestation risks. These companies were individually and systematically scored in relation to the strength of their zero-deforestation policies and strategies; how they implemented these policies; the information they disclose to the public; and their performance, all of which were assessed against best practice indicators, based on the Guiding Principles of the Accountability Framework.
Joana Faggin of AidEnvironment, lead researcher for this briefing and the previous leather study from 2021, had this to say: 
"Only a few companies from the automotive sector acknowledge leather as a deforestation risk commodity even though Europe has been the destination market for one-third of the bovine leather produced in Brazil. The automotive sector has been late in establishing zero deforestation policies that include leather as a deforestation risk commodity, and it is urgent to monitor its effective implementation." 
Key takeaways highlighted by RFN
The automotive industry does not do enough to mitigate its deforestation risks. While some companies have recently adopted zero-deforestation measures, all fall short of best practices.
There is a growing divide between the leaders who are taking initial steps to ensure that their products are not linked to forest destruction, and the laggards who fail to take any meaningful measures. Lear Corp, Adient and Hyundai are the only companies with a dedicated zero-deforestation policy. Well-known brands including Volkswagen, Renault and Ford fall short.
Unsubstantiated sustainability claims about alternative products, and high-profile philanthropic donations are no substitute for necessary measures to achieve deforestation-free supply chains.
A group of investors has recognized the deforestation risks in this sector. Responsible investors have an opportunity to reduce the deforestation footprint of the automotive industry through targeted active ownership.
Find the full study here: 2022 Leather Benchmark Report