Yayasan Sangga Bumi Lestari Participates in a Collaborative Workshop Held by the University of Tanjungpura
Article drafted by AidEnvironment's team in Indonesia.
On 31st May 2023, the University of Tanjungpura in Pontianak, West Kalimantan, held a collaborative workshop as part of the university's anniversary celebrations.
The workshop, led by the Faculty of Forestry, primarily discussed the important role of Mendawak landscape in the forest protection efforts. Attendees included government officials, representatives from the private sector, non-governmental organisations and civil society. Yayasan Sangga Bumi Lestari, represented by Dwi Riyan, attended the event and participated as one of the speakers covering the topic: "Introduction to Mendawak Landscape".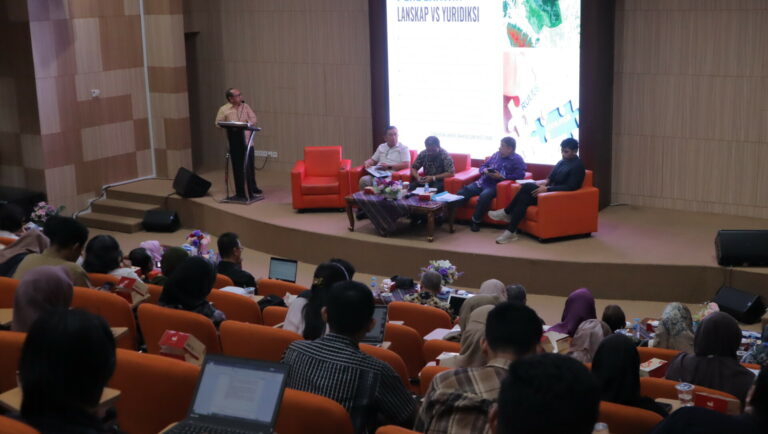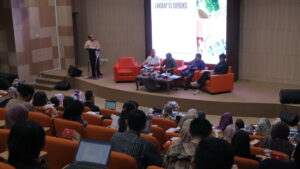 Dwi Riyan highlighted the potential overlap between the Mendawak landscape with orangutan habitat and peatland. The Mendawak landscape in West Kalimantan, expands over several districts and is estimated to cover more than 500,000 hectares of area. This creates a situation where industrial forest plantations and palm oil companies operating in the region have become some the key stakeholders in the sustainable landscape management.
From a report mentioned during his presentation, Dwi Riyan explained that the Mendawak landscape also plays an important role for the communities living nearby. The landscape holds water sources as well as rich biodiversity. In the presentation, Dwi Riyan suggested that high conservation value (HCV) area within the Mendawak landscape should be integrated into district or provincial spatial plans. Dwi Riyan also explained that a potential forest corridor within the Mendawak landscape is crucial for orangutan habitat as it would allow wildlife to move freely.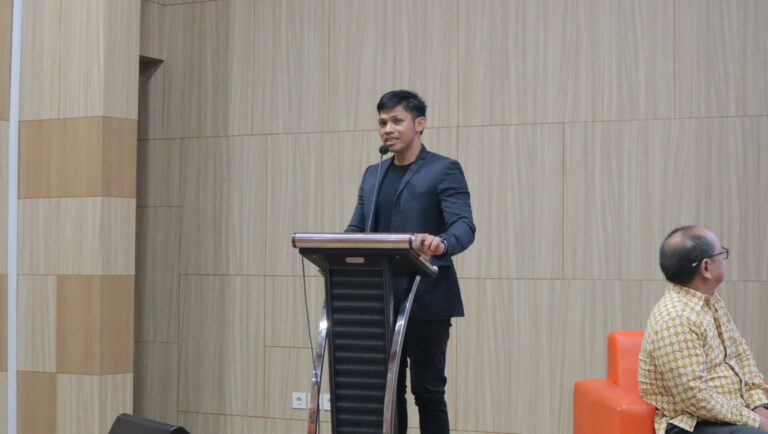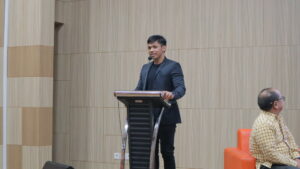 The workshop was intended to be a preliminary discussion for collaboration efforts in managing the landscape sustainably. Yayasan Sangga Bumi Lestari will continue supporting University of Tanjungpura to push for collaboration between stakeholders in the Mendawak landscape to create forest corridors.