Systems change: from theory to practice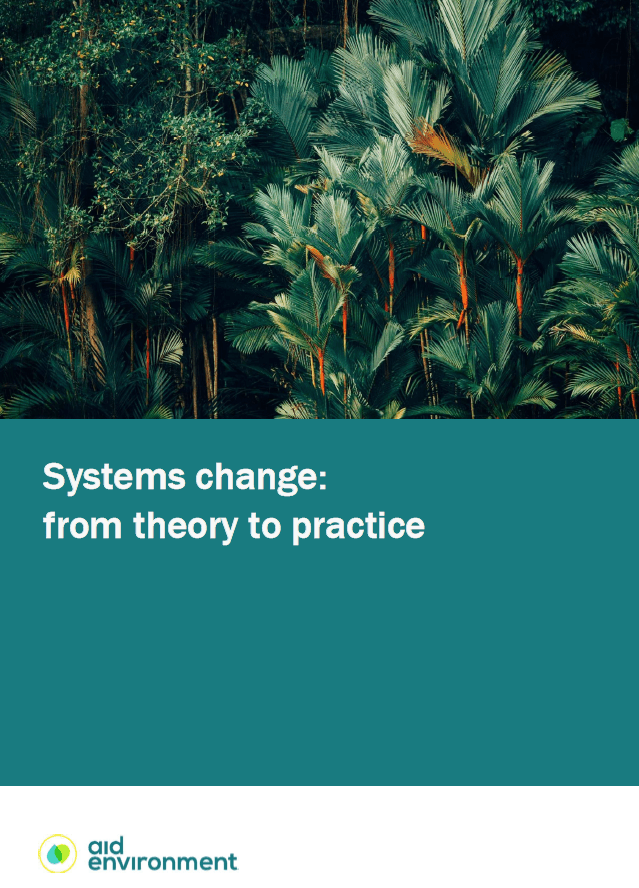 In recent years concepts such as systems change, as well as market or sector transformation, have become part of the mainstream development discourse. Oftentimes we wonder whether it is clear to those using these concepts what is required to make systems change work in practice. We believe that in most cases it also implies a rather fundamental shift in the 'way of working.' It seems to us there is more theory than practice.
To support those who see the need for systems change to achieve impact at scale and in a sustainable manner, this paper provides an overview of relevant insights from literature and AidEnvironment's own experience in conceptualizing, implementing, and monitoring systems change. We start with 'What is a system and what is systems change?' and bring together insights covering a number of systems change characteristics, and systems change principles with actionable details. These are meant to support organisations in understanding and implementing systems change within their context.
Want more information on this project?
Jan Willem Molenaar
Senior Consultant