Realtime Deforestation Monitoring Report, February 2022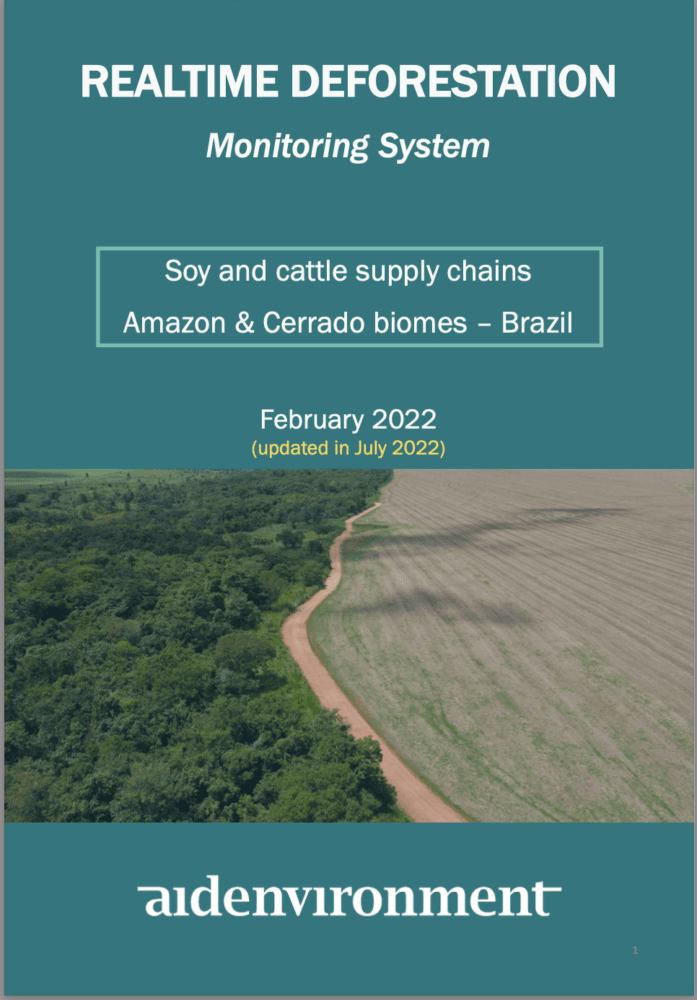 The RDM report of February 2022 presents six cases linking recent deforestation to soy traders' and beef processors' supply chains.
The six cases are all in the Cerrado biome in the states of Bahia and Piauí. The total deforestation reported by the six cases is 21,265 hectares which are linked to 519 fire alerts.
NOTE: This RDM was updated in July 2022 to include responses from companies identified in the report. 
RDM reports are developed to support a wide range of actors – commodity producers and traders, financial sector stakeholders, and civil society – in taking evidence-based action towards real-time deforestation events. AidEnvironment publishes RDM reports monthly with support from EU LIFE Program and the European Climate Foundation.