Green Future Farming for dynamic rural economies in East Africa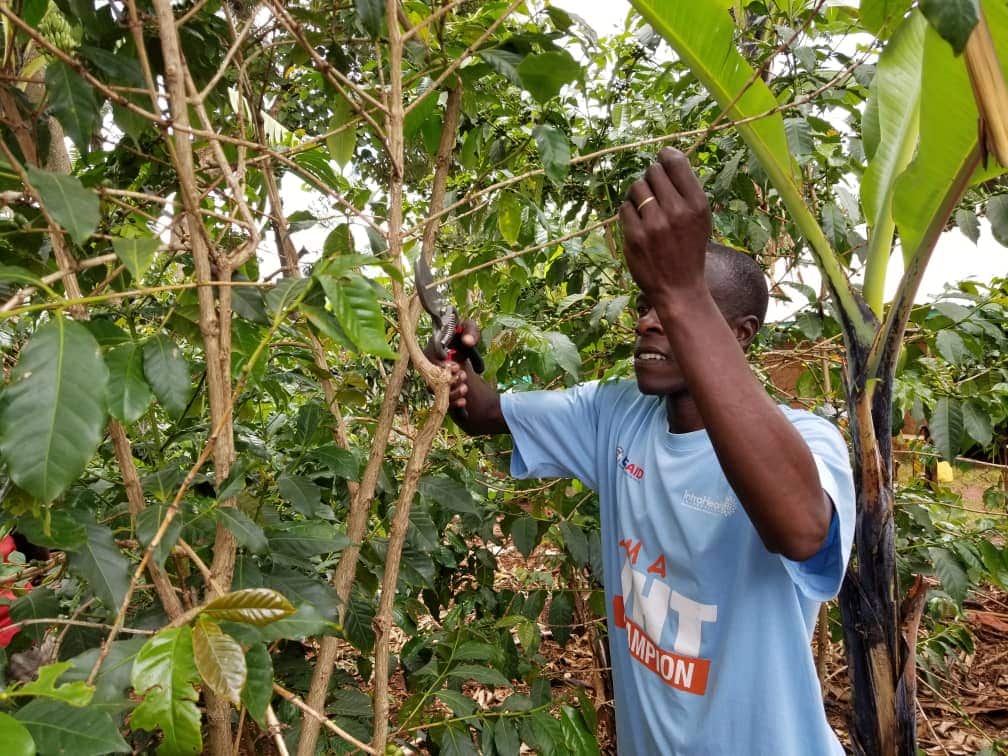 Green Future Farming is a four-year project by a consortium of AidEnvironment, MetaMeta, and Justdiggit, supported by IKEA Foundation, to show how regenerative agriculture can benefit both farmers and the environment in three different landscapes in Uganda, Ethiopia, and Kenya.
Green Future Farming combines investment in landscape restoration and management, mainstreams regenerative agriculture, and strengthens local value chains to make rural economies more dynamic. The goal is to provide a good green future for many, particularly for women and young people, in different parts of East Africa.
In Uganda, the project has opportunities to positively impact productivity with a system of agriculture that is regenerative and not exhaustive and that increases water availability and vegetation cover in a wide range of agricultural practices. In the program we provide investment options for young farmers to increase production and explore opportunities along the coffee value chain and other value chains. The program mobilizes private sector investment in circular agriculture and leverages innovative credit and finance facilities to stimulate farmers to invest in the sustainability of their land.
Program activities focus on three key components:
Landscape management: restore degraded land, promote sustainable land and water management options, increase forest cover, promote riverbank management, increase investment in landscape management by farmers, local government, and the private sector.
Regenerative agriculture: improve agronomic practices, soil and water conservation, organic fertilizer application, improve methods of pest and disease control, develop opportunities for youth in the production service sector (processing, quality control) and in agricultural services (storage, inputs, transport).
Value chain development: collaborative loan products through Village Saving and Loans, premium pricing and standard control of coffee and transportation, develop more opportunities in the service sector in relation to coffee production (processing, quality control, growing shadow trees) and in general agricultural services (storage, improved inputs, transport).
For more information, please contact Tumuhaire Raymond, project manager in Uganda or Esther Piracel, senior consultant.