Do we ever wonder "who grows our food?"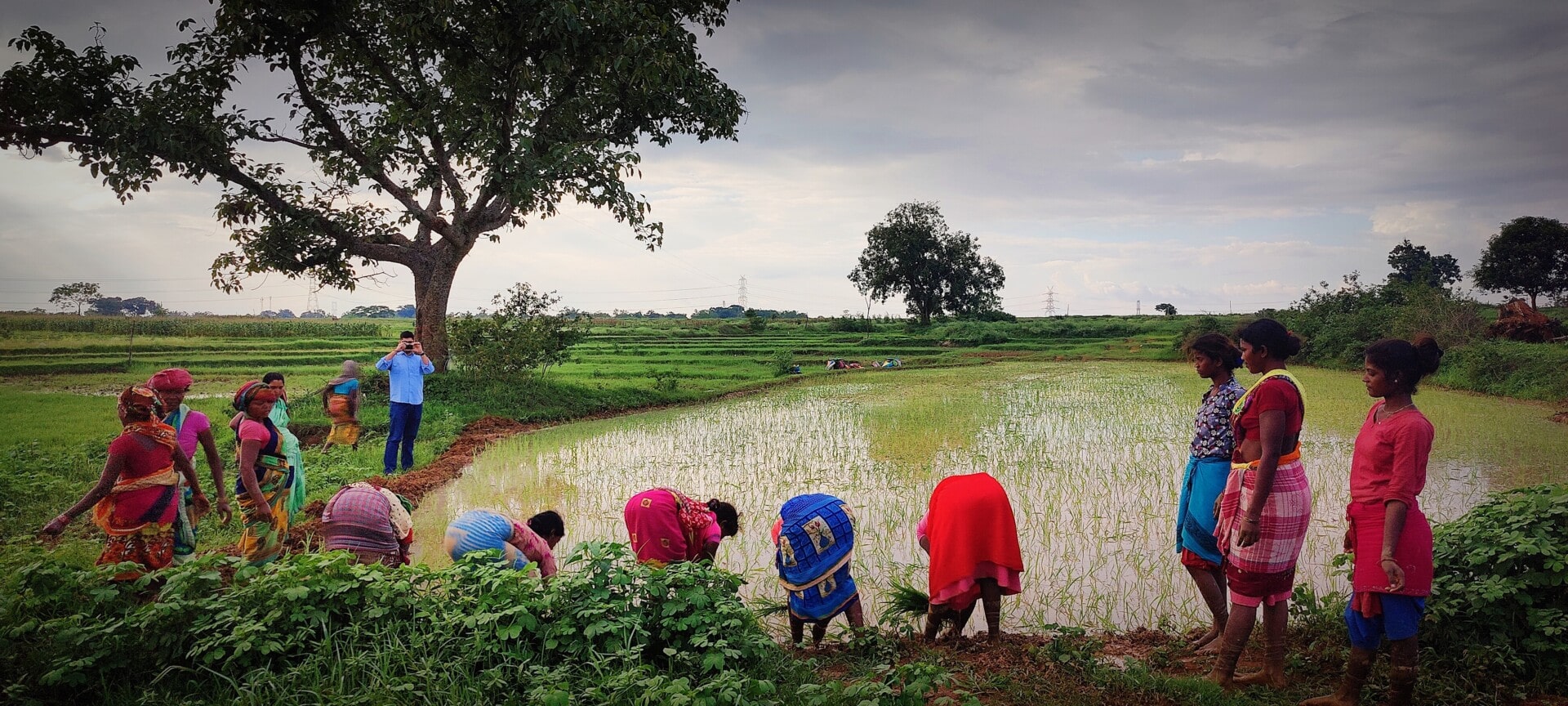 CELEBRATING THE INTERNATIONAL DAY OF RURAL WOMEN 
October 15, 2022
Article by: Marina Vara Gutierrez (Aidenvironment), Vinitika Lal (PRADAN) and Meghna Mukherjee (MetaMeta)
Do we ever wonder "who grows our food
?" 
Today, the 15th of October, we are celebrating the International Day of Rural Women (IDRW). The idea to celebrate International Day of Rural Women was put forward by international NGOs at the 4th World Women's Conference in Beijing, China, in 1995. In 2007, it was declared in the U.N. General Assembly that October 15 will be observed as the International Day of Rural Women. In 2008, it was first celebrated with the aim to highlight the essential role of rural women in food systems and global food security. The Ministry of Agriculture and Farmers' Welfare in the Indian government has celebrated the Rashitriya Mahila Kisan Diwas (National Women Farmers' Day) on October 15 since 2016. Although rural women have an essential role in the production of food worldwide, their contributions and the challenges they face in accessing their rights, resources and opportunities are overlooked. This year's theme of the IDRW is 'Rural women cultivating good food for all'. As we celebrate rural women and women farmers, we want to highlight, in particular, those who form the core of the Green Transformation Pathways (GTP) project and hold a vital role in fighting hunger and poverty in their communities.
The GTP is a program supported by the IKEA Foundation and implemented through a consortium of four organizations, namely, Professional Assistance for Development Action (PRADAN), an NGO founded in 1983, involved among other projects in the implementation of the National Rural Livelihoods Mission in India;  Foundation for Ecological Security (FES), founded in 2002 to reinforce the massive and critical task of ecological restoration in India; MetaMeta, a Dutch social enterprise deeply engaged in water and natural resources management projects around the world; and AidEnvironment, a Dutch not-for-profit organization implementing sustainable solutions to help protect and restore ecosystems and improve livelihoods in agricultural and forest landscapes across the world. At the core of the GTP rationale is the belief that empowering rural women is the key to achieving a vibrant local economy based on the production of healthy and nutritious food, and the sustainable management of natural resources in the states of Madhya Pradesh and Jharkhand, India. 
The GTP project aims to strengthen local agriculture through innovations which allow women farmers to access new knowledge and technology in relation to regenerative agricultural practices, while preserving their traditional agricultural knowledge and practices. These regenerative agriculture interventions are organized and developed through women's self-help groups (SHGs). SHGs allow women to access credits and foster saving/lending activities in their communities to invest in regenerative agriculture practices and have better living conditions. 
Shining a spotlight on rural women and their stories
Rural women continue to hold vital roles in food production despite facing challenges in mobilizing support for new inclusive policies on land rights, access to water and other natural resources, and to agricultural extension services. They are  disproportionately affected by a lack of food security, and increased poverty and migration rates as a result of climate change. That is why it is even more important to highlight their contributions and challenges.

To celebrate the vital role of rural women as cultivators of good food, we will highlight four success stories of women engaged in regenerative farming through the GTP project, every Friday during the next month. This series of success stories celebrating rural women's role in agriculture will culminate in an online webinar featuring a panel discussion during which these women will share their experiences and challenges as rural food producers in India. More details coming soon!