Inclusive Trade Scan for Businesses, NGOs, Governments, and Donors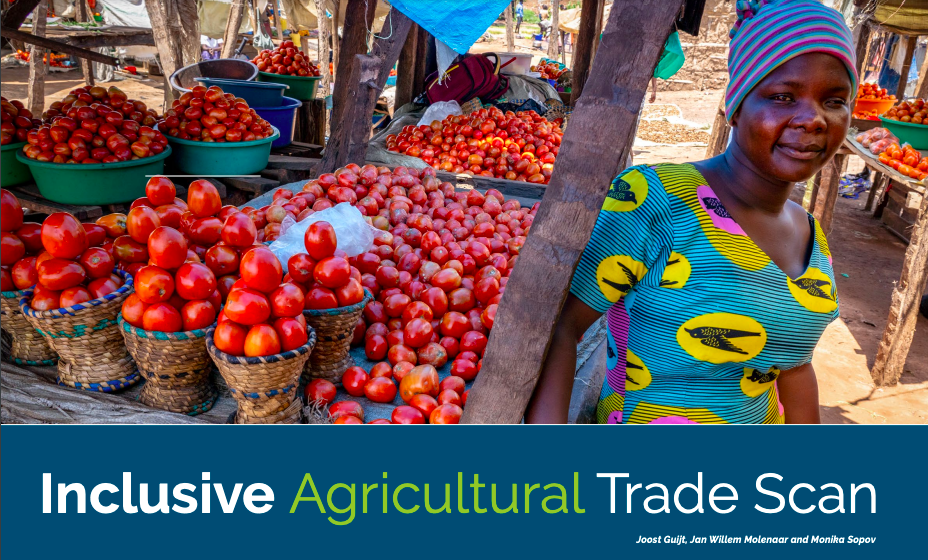 Many farming organizations are building inspiring, inclusive agribusinesses or focusing on inclusive value chains. Trading is essential for these organizations to succeed, yet it can often be a difficult area of the business to manage in an inclusive way.
To support existing and new agribusiness initiatives in their aim to become more inclusive, Wageningen Centre for Development Innovation and Aidenvironment have developed a tool called the Inclusive Trade Scan. The scan helps businesses, NGOs, governments and donors to reflect on the inclusiveness of a particular initiative, providing a structured framework to work from. The Inclusive Trade Scan then facilitates an informed dialogue among partners on how initiatives can become more inclusive.
The tool is applicable and useful to initiatives at the individual agribusiness, value chain and enabling trade environment levels.
Since its development in 2019, the scan has been tested with Kenyan businesses, NGOs and the Netherlands Embassy in Nairobi. Based on these tests, the tool has been updated with specific efforts made to improve user friendliness.
You can find the scan here.
Please contact Jan Willem Molenaar for more information.