A guide for plant-based value chains
On October 13, 2022, at the Plant the Future Dinner, of the Dutch Food Week in The Hague (Netherlands), IUCN NL presented a Guide for vegan product producers, for which AidEnvironment prepared all factsheets and value chain analyses. The Guide is meant to support vegan producers with understanding social and environmental risks linked to 16 selected commodities utilized in the production of plant-based products (e.g. almonds, oats, cashew, several beans, tapioca, coconut). AidEnvironment has produced factsheets for each commodity, containing information on the origin of production, trade flows and relevant information on supply chain characteristics, as well as risk screening of deforestation, environmental and social impacts per commodity.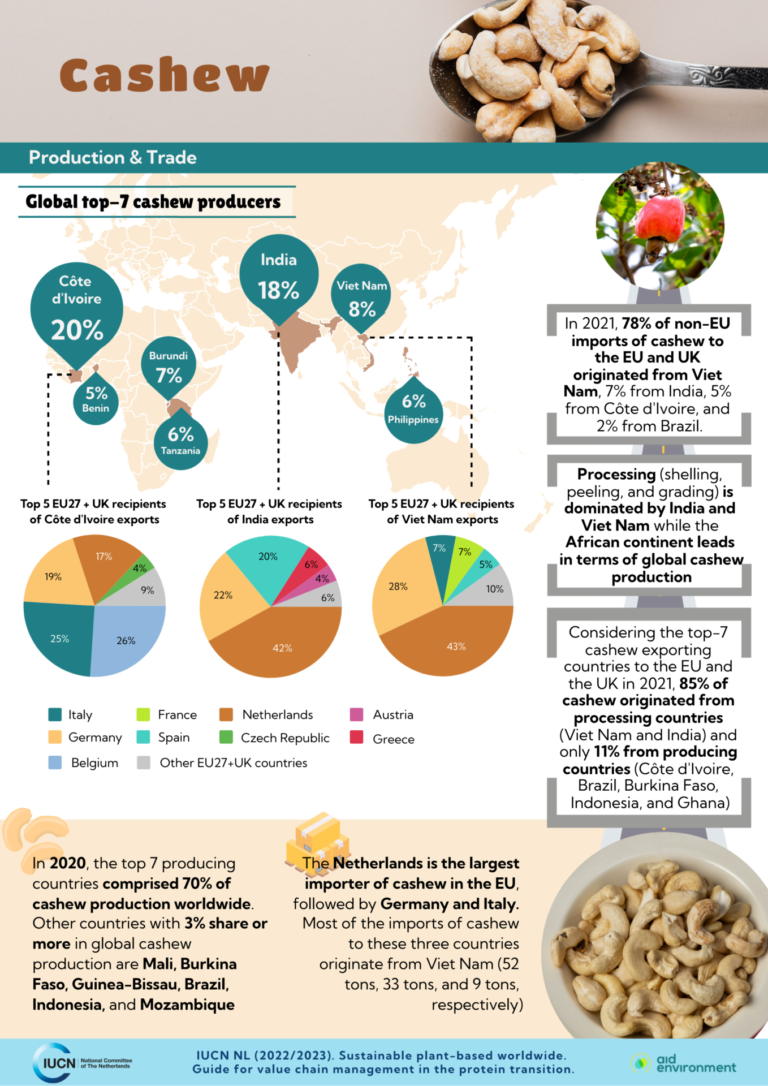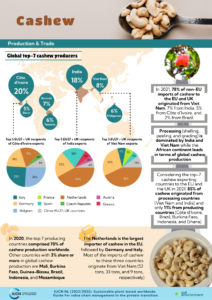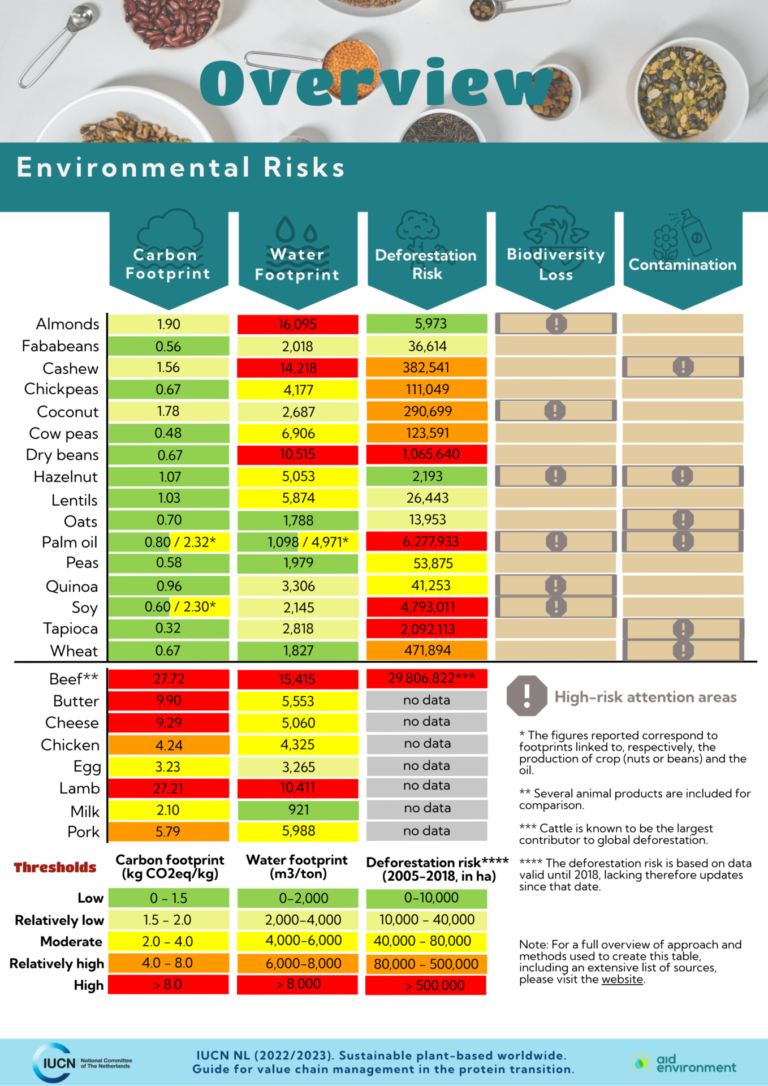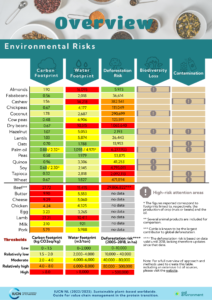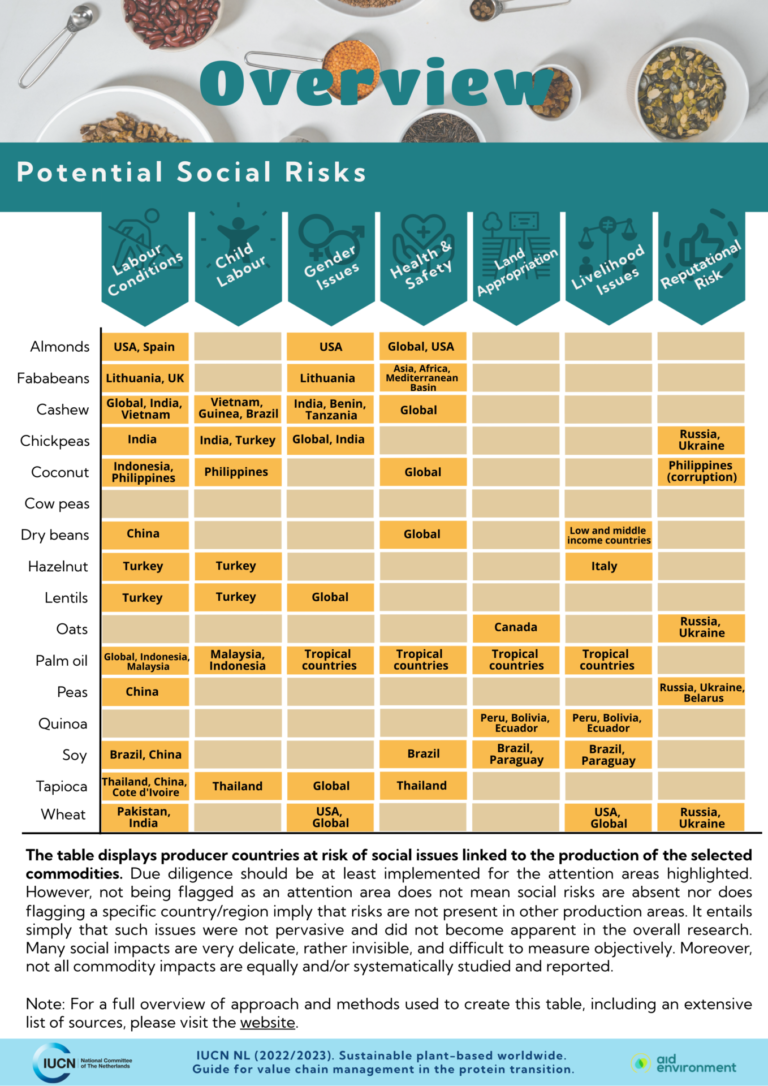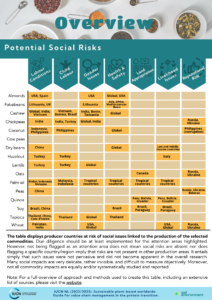 A Dutch version of the guide can be found here, an English version is expected to be developed in the coming months. All 16 factsheets prepared by AidEnvironment (in separate PDF files) can be found here.
The methodology of the study is presented here.